New Job?
New Email?
New Address?
7
Alumni Appointed to the Federal Bench
150+
Alumni Serving in the Judiciary and Government Agencies
220+
Alumni in the Financial Sector
60+
Alumni in the Technology Sector
5300+
Alumni in Our Global Network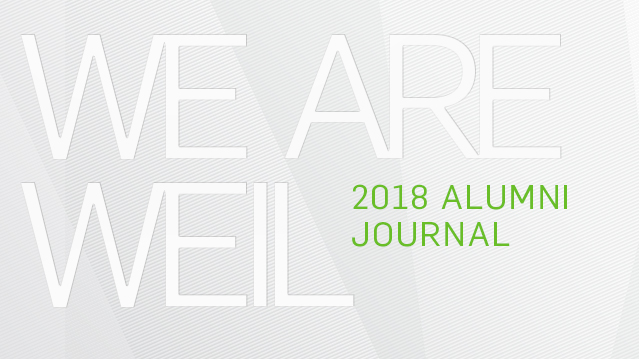 Alumni Journal
We pause to thank you who support our Firm as clients, influencers, ambassadors, social media supporters and employers of our talented attorneys and alumni. Your participation and re-engagement since 2013 has made WE ARE WEIL the success we celebrate today, and we hope this year-end review of what we accomplished in 2018 will further excite and embolden you to get involved in 2019 and beyond.
Seeking Out Her Own Opportunities
Pooja Viswanath, Division Counsel at Indeed, shares highlights from her Weil experience and discusses the positive impact that her CCL background has had on her current role in the tech industry. She also offers advice for those who are contemplating leaving private practice for an in-house opportunity.