New Job?
New Email?
New Address?
7
Alumni Appointed to the Federal Bench
150+
Alumni Serving in the Judiciary and Government Agencies
220+
Alumni in the Financial Sector
60+
Alumni in the Technology Sector
5300+
Alumni in Our Global Network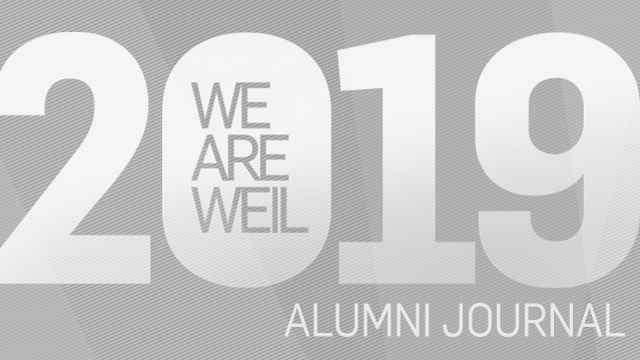 Alumni Journal
We encourage you to take the time to read their stories and reflect on past events and also hope you are inspired to consider what new Weil connections you can make in this next year.
Living Strong and Resilient: A Conversation with Candice Toll Aaron
Candice Aaron's (NY/Lit/'99) life and career have taken some pretty big twists and turns. A winding career path has landed her at the Charles Schwab Corporation, where she serves as Vice President of Corporate Compliance. At the same time, a challenging health journey has brought her to the Livestrong Foundation as Chair of the Board. In a conversation with Courtney Marcus, Weil Dallas Co-Managing Partner and Banking & Finance Partner, and Kito Huggins, Candice shares lessons from her life and career.